This post may contain affiliate links, which means I'll receive a commission if you purchase through my links, at no extra cost to you. Please read full disclosure for more information.
Trust me, you don't need a ton of fancy kitchen gadgets to be a good home cook. I would argue the opposite. All you need are a few decent quality kitchen tools to get started. I did include one electric kitchen gadget that I believe is a must (only because it's pretty hard to blend soup by hand).
Only care about the weekly menu? Scroll down!
Your average home cook really only needs one knife. If you have a (sharp) and decent quality chef's knife, that's really all you need. You can chop, mince, dice, julienne, and carve a chicken with the same knife. Just keep it sharpened and it will last you a long time.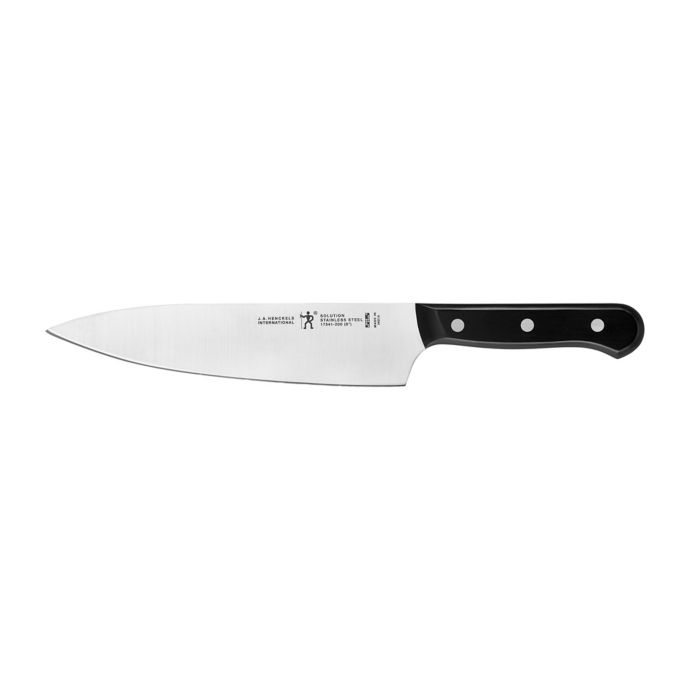 Every cook needs a cutting board. That's a non-negotiable. I recommend a bamboo cutting board. They're durable, resist stains, are moisture resistent, and are made out of sustainable materials. They're also less prone to warping. The best everyday cutting boards have grooves in them to catch any crumbs or juices.
I mentioned the bamboo cutting board but I also recommend an antibacterial and non-porus cutting board. I find that to make sure you're practicing the best food safety it's important to use these for cutting raw chicken, fish, and meats. Once you're done using them just throw it in the dishwasher for a deep clean.
I might get some push back on this one but hear me out. I've always been a fan of the manual can opener because it's lighweight, easy to use, and is compact. Take it out, open the can, clean it off, and put it away. You don't need an electric can opener, they're big, and bulky (and I think they're much harder to use than the manual ones).
A cheap y-peeler is all you'll ever need to peel fruits and veggies. You don't need a special knife, or a large countertop gadget to peel. A y-peeler is easy to grip, is lightweight, and is compact.
You do need a food processor or a blender. That is a reality of cooking. So although I've been talking down a lot of other electronic cooking gadgets you actually do need a food processor or blender (and honestly you proabably need both). If you can only afford one consider your lifestyle. If you find yourself making a lot of blended soups and smoothies, then a blender is the way to go. If you're someone who is cooking for a large crowd and would rather take a few short cuts with chopping onions then a food processer is the way to go.
This Week's Menu
This week's menu is inspired by the flavors of Greece! Since travel abroad has been halted for many people, I've decided to bring the flavors of the mediterranean to you! I've provided you with 6 menu ideas and links to the recipes. All you need to do is write down the ingredients and do the grocery shopping.
Each day includes additional notes, tips, and recommendations to help you prep the meals. Unless noted, all meals are 4 servings.
---
Sunday
Takeout. Consider giving a new restaurant a try. If you're local to metro Atlanta check out these local favorites.
---
[Meatless] Monday
Total Time from Start to Finish: Approximately 45 minutes
The recipe serves 2 so it will need to be doubled to feed a family of 4.
Notes and Recommendations: This recipe calls for Tzatziki. Many grocery stores sell pre made Tzatziki or you can make your own. Natasha's Kitchen has an easy recipe HERE. If you're wanting to add in a meat, salmon or shrimp would go well.
Meal Prep Tips: This is a Blue Apron recipe so the recipe does a great job of breaking down the steps.
---
Tuesday
Total Time from Start to Finish: Approximately 45 minutes.
Notes and Recommendations: You can use ground beef or lamb in this recipe. If you're not a fan of orzo (or don't have it on hand) you can swap it out for a different type of pasta.
---
Wednesday
Total Time from Start to Finish: Approximately 1 hour (about half of this time is hands off).
Notes and Recommendations: If you want to save time, cook the rice ahead of time and refrigerate.
---
Thursday
Total Time from Start to Finish: Approximately 45 minutes.
Notes and Recommendations: Start the recipe for the rice first and then cook the shrimp and make the salad while the rice is cooking. S
---
Friday
Total Time from Start to Finish: Approximately 45 minutes.
Notes and Recommendations: Keep the flavor for the potatoes simple. Stick with salt and pepper so that it doesnt clash with the flavors of the burger.
Meal Prep Tips: Prep the potatoes and get them in the oven first. Start working on the burger recipe once the potatoes are in the oven.
---
Saturday [Splurge]
Saturday Splurge is a recipe that uses ingredients that you might not typically keep in your pantry. If you don't want to cook on Saturday, then don't. Go grab some takeout and support a local small business!
Total Time from Start to Finish: Approximately 45 minutes
Notes and Recommendations: If you don't like ground lamb you can switch it out for ground beef.